Welcome to Our Website
Guzman Contracting & Landscaping Services (GCLS) is a family owned business, specializing in Home Improvements, landscaping, landscape design, custom masonry work and fencing. We are located in Garland, Texas and have been offering our services to the Dallas Metroplex for over 15 years. GCLS is committed to customer satisfaction and quality workmanship.
We pride ourselves in making our clients part of the design process. This ensures that the results will reflect your individual needs, style and tastes. Call or email us or a free consultation. We will come to your home or business and help you assess your home renovation, landscaping design or maintenance needs.
Wall Textures

You can easily add depth and movement to any wall by changing the texture and finish. GCLS can help you to match the texture of an existing wall or we can change the look and feel of a room with a custom texture or faux finish.
Hourly or By the Job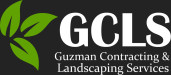 Local Nurseries
Find a plant nursery near you